Artistic Director & Co-Founder
Megan Gail Coles · Playwright/Dramaturg
Megan Gail Coles is a writer of plays, screenplays, poetry and prose originally from the Great Northern Peninsula of Newfoundland/Ktaqmkuk. Her books include Squawk, Satched, Eating Habits of the Chronically Lonesome and Small Game Hunting at the Local Coward Gun Club which has recently been optioned by The JDB Film Company with Megan attached as Executive Producer. Her work has been a finalist for the Scotiabank Giller prize, a Canada Reads contender and has twice won the BMO Winterset award. Megan is a graduate of Memorial University, the National Theatre School of Canada and UBC. Megan lives in St. John's where she is the Executive Director at Riddle Fence Publishing and a PhD student at Concordia University. Her new fiction is forthcoming from Doubleday Canada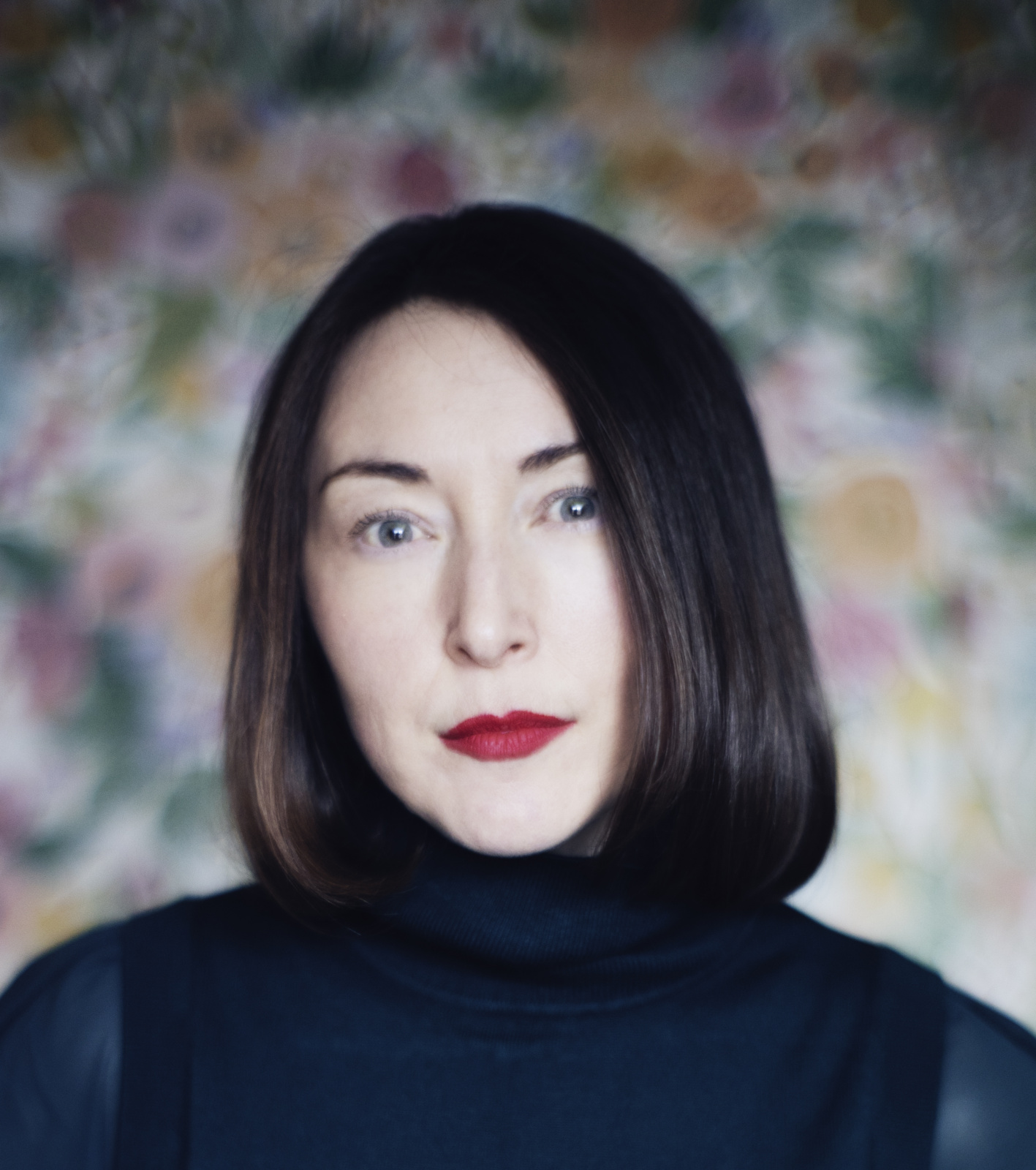 Artistic Associates
Emma Tibaldo · Director/Dramaturg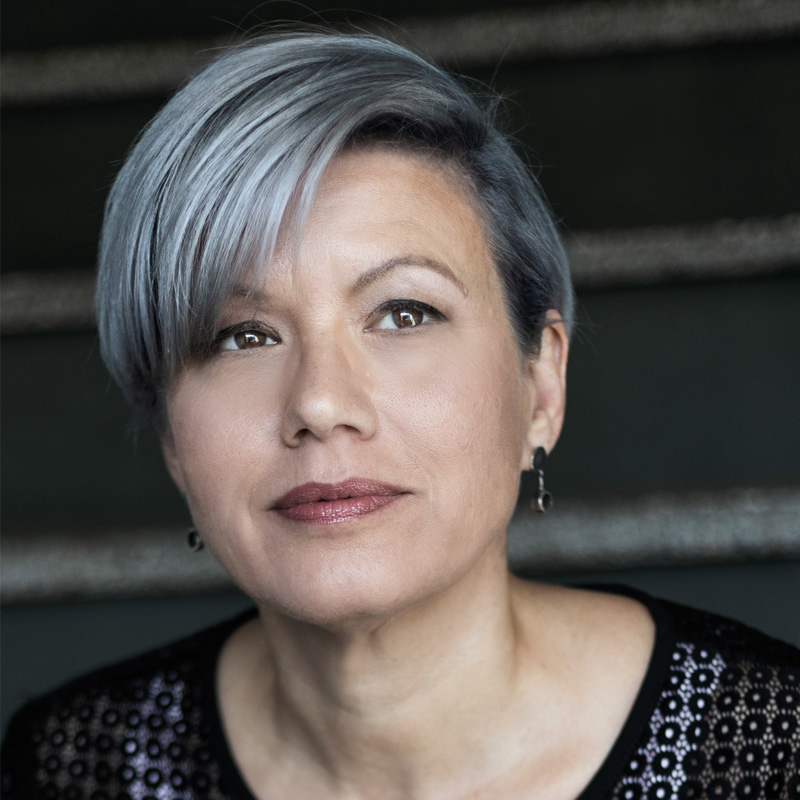 From 2007-2021 Emma held the position of Artistic and Executive director for the national new creation centre Playwrights' Workshop Montreal (PWM), where she dramaturgically collaborated on numerous award winning plays, including Jabber by Marcus Youssef, Squawk by Megan Coles, Instant by Erin Shields, Refuge by Mary Vingoe, Okinum by Emilie Monnet, and Behaviour by Darrah Teitel.
In addition to collaborating dramaturgically on new work, Emma has directed new Canadian plays across the country such as SCUM: A Manifesto by S.E. Grummett and Caitlin Zacharias, Okinum by Emilie Monnet (co-director French language version), Miss Katelyn's Grade Threes Prepare for the Inevitable by Elena Belyea, The Baklawa Recipe by Pascale Rafie, Refuge by Mary Vingoe, Falling Trees by Megan Coles, Model Wanted by Step Taylor, Lutz by Ryan Griffiths.
In 2005, she co-founded Talisman Theatre for whom she directed the award-winning production That Woman by Daniel Danis, Down Dangerous Passes Road by Michel Marc Bouchard, and The Medea Effect by Suzie Bastien. She has been a guest artist at NTS and Concordia University.
Most recently she co-created Skin, a new performance piece with the interdisciplinary company The Bakery, directed a digital staged reading of Behaviour by Darrah Teitel, co-directed the audio play The Ringtone by Audrey Dwyer in April, and co-directed the English language premiere of Okinum at the Centaur and the Indigenous Theatre at the NAC.
Just last year, Emma was the recipient of LMDA's Elliott Hayes Award for Outstanding Achievement in Dramaturgy, and most recently the Conseil Québécois du théâtre Sentinelle prize for Durable Engagement in the cultural milieu. Emma is a graduate of Concordia University's Theatre Department and the National Theatre School of Canada's Directing Program. She feeds her inner (and outer) punk rocker by playing in the family band The Tibaldos.
Emily Bridger · Actor/Playwright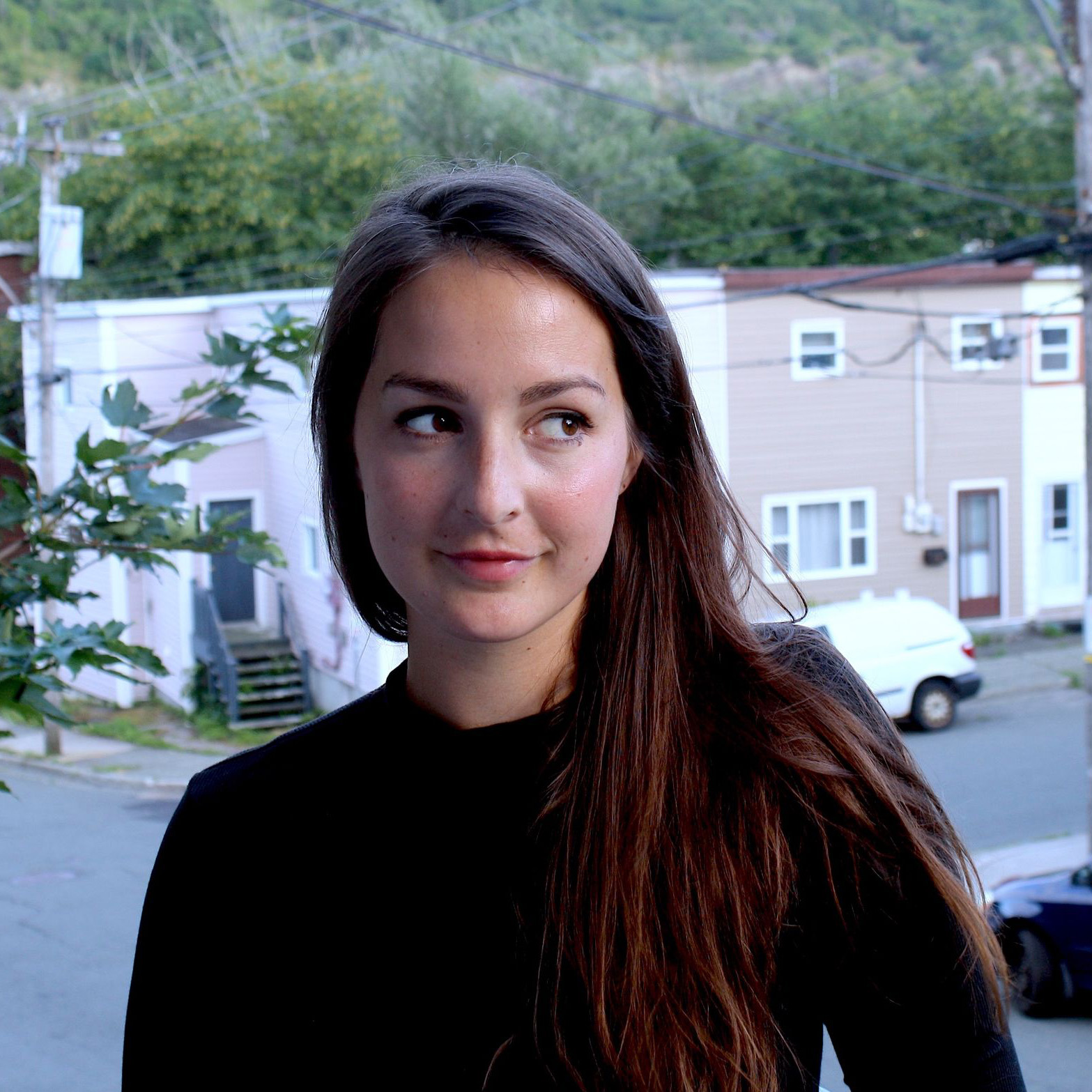 Emily Bridger is a writer, filmmaker, and actor from St. John's, NL. She has written and directed several short films which have screened at various festivals nationally and internationally. Emily is the recipient of the 35th Annual ArtsNL CBC Emerging Artist of the year award, 2016 RBC Michelle Jackson Emerging Filmmaker Award, the 2018 WIFT-AT All Access Pass Award, and is an alumna of the Women in the Director's Chair (WIDC). Emily received the NL Arts & Letters Award for her stageplay Our Hell is a Good Life (2018). Emily was co-writer on the portmanteau feature film, Hopeless 'Romantic' (2018). Emily's feature film screenplay, Little Orphans, was selected for the 2017 Whistler Film Festival Praxis Screenwriters Lab as well as the 2018 Telefilm Talent to Watch Program. Directed by Ruth Lawrence and produced by Jenny Hawley, Little Orphans premiered at the Atlantic Film Festival 2020 and was the recipient of the Borsos Award for Best Canadian Feature at the Whistler Film Festival 2020.
Elizabeth Hicks · Actor/Playwright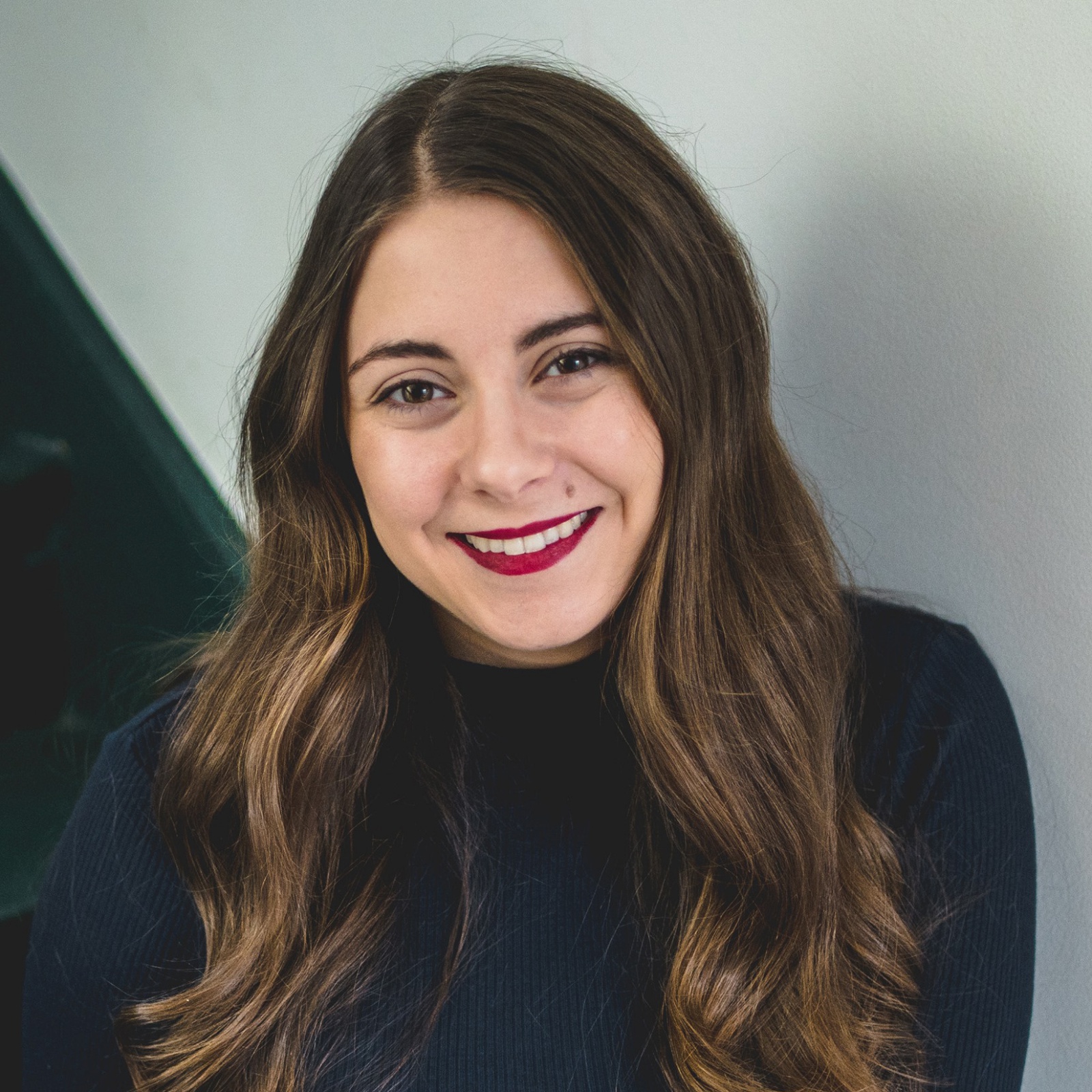 Elizabeth Hicks is an actor, writer, sketch comedian, and filmmaker based in St. John's, NL. She holds a Master's degree in English and a Diploma in Performance and Communications Media from Memorial. As a playwright, Elizabeth has been commissioned by Artistic Fraud (The Other Side of This, 2020) and Persistence Theatre (Votes for Women 100 Project, 2021). Her first play Twelve Nasty Women was selected for the 2019 Women's Work Festival and was later workshopped by Rising Tide Theatre. She wrote and directed the short play Murmuration which premiered as part of St. John's Shorts in 2018. As an actor, Elizabeth has worked with many theatre companies in Newfoundland and Labrador including Perchance Theatre, Artistic Fraud, Resource Centre for the Arts, Rising Tide Theatre, Stephenville Theatre Festival, Power Productions, Mindless Theatrics, and 30for60. She writes and performs regularly with sketch comedy troupes Mom's Girls and Halfhandsome, including appearances at sketch festivals in New York City, Chicago, and Toronto. Elizabeth teaches English sessionally at Memorial.
Board of Directors
Maggie Burton  ·  Elisabeth de Mariaffi  ·  Patrick Canning  ·  Philippa Jones