Poverty Cove Theatre Company's mandate is to alter perceptions of where theatre happens and what theatre is while exploring the often dark and comedic relationship between rural and urban environments.
History
Poverty Cove Theatre Company was founded by Megan Gail Coles and Shannon Lynn Hawes in 2009. In the decade that followed, Coles and Hawes led the company as the creative driving force writing and producing Coles' work as well as work from other emerging playwrights focused on marginalized communities. The plays PCTC produced strongly examined how growing inequality threatens the social fabric and progress of the country. In 2014, Hawes left the company to permanently pursue opportunities in Toronto. Coles remains the Artistic Director and Playwright In Residence.
Since its inception, PCTC has produced four critically acclaimed Newfoundland premieres of high artistic quality and social relevance: The Battery (2011), Our Eliza (2013), Rabbit Rabbit (2014) and Falling Trees (2015).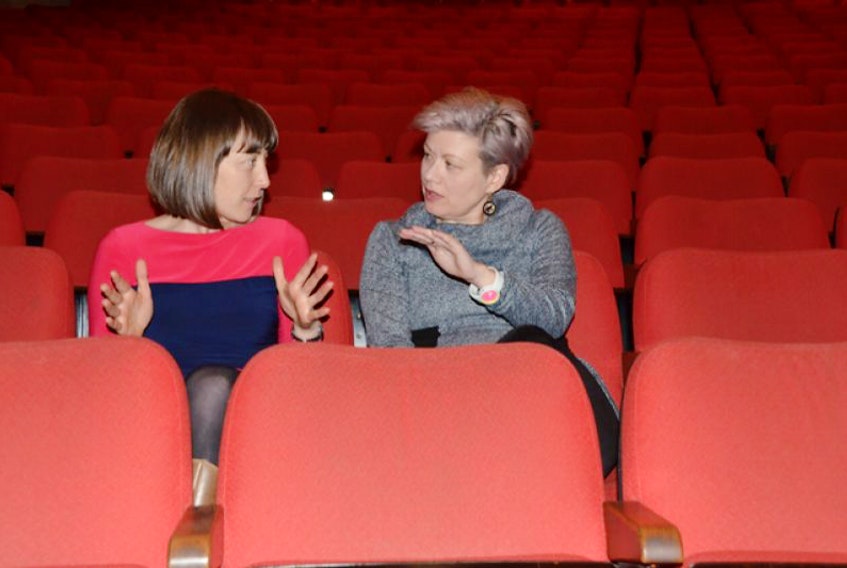 Poverty Cove Theatre Company pays professional fees in accordance with Canadian Actors Equity, Playwrights Guild of Canada and other sectoral organizations representing artists engaged in creative pursuits with the company. PCTC also maintains the lowest possible ticket price in order to maintain accessible art in our community and performs at least one pay-what-you-can matinee performance per production to allow individuals of varying means to attend our shows. All funds from these performances are donated to charities thematically connected to the content of the show. PCTC believes it is of the utmost importance that all individuals engaged in creative work be compensated adequately for their time. This is in keeping with our commitment to providing healthy and respectful working environments for our artists, conducive to safe and creative lifestyles and free of exploitation.