Mandate and Focus
The PCTC playwriting unit will focus on cultivating and/or further strengthening relationality, engagement and collaborative critical thinking skills in professional NL playwrights. A secondary focus will be placed on decolonizing worldviews and collective accountability as it pertains to improving intersectional awareness and cultural competency within the performing arts. Through close text reading, dramaturgical feedback and workshop discussion, playwrights will explore the social, political and historical context impacting their narrative voice, dramatic representation and theatrical opportunities in the development of their work.
PCTC believes strongly that accumulating foundational knowledge and diligent scholarship, involving extensive, independent research, is integral to responsible playwriting and subsequent dramatic arts. We are keenly aware of appropriation narratives and/or exploitative storytelling practices and intend to share knowledge with future playwrights regarding cultural and community accountability. This learned self-reflexiveness is important in fostering transformative theatre that challenges power imbalances, privileged positionality and antiquated social norms in extractive playmaking practices.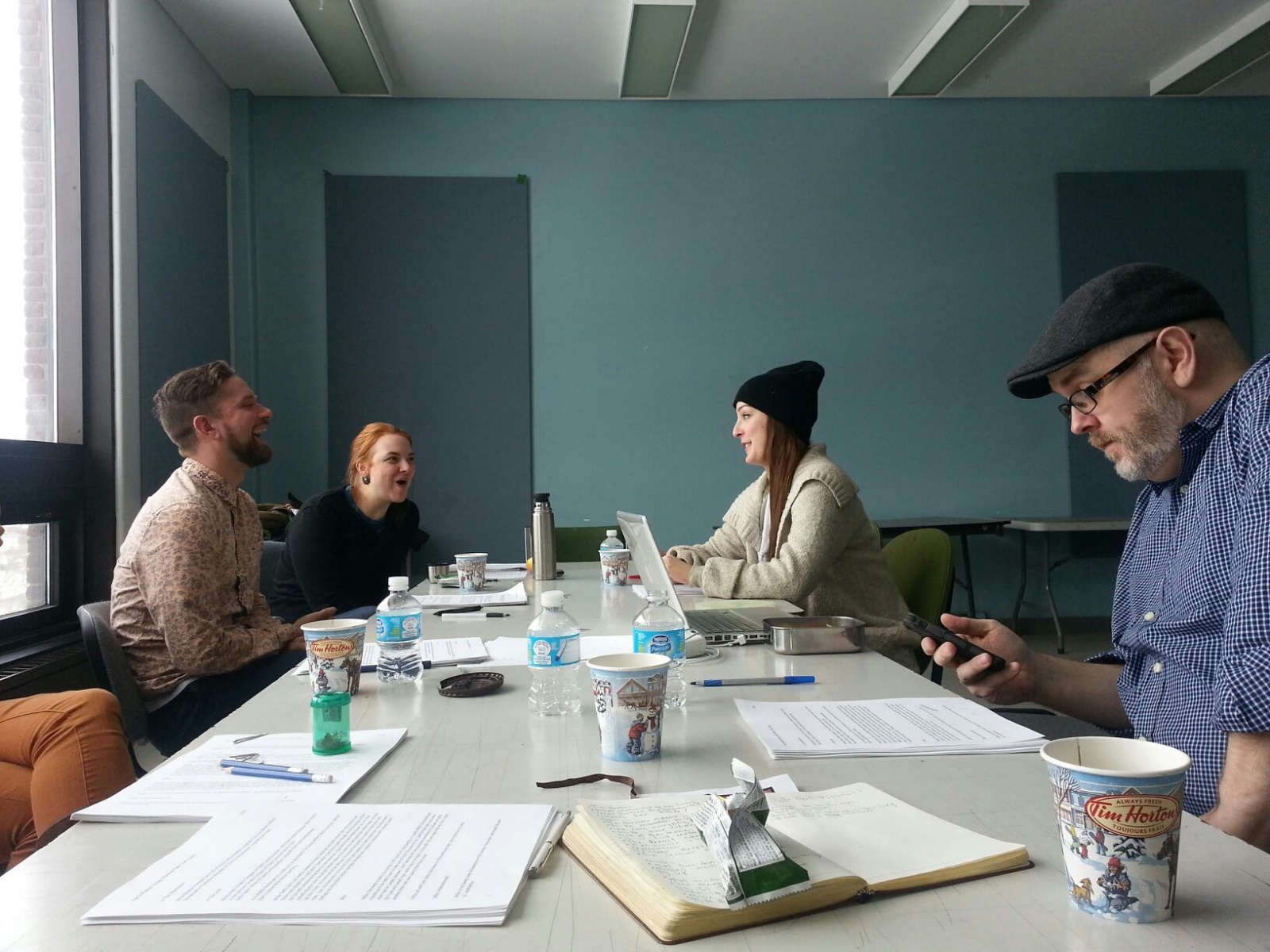 The following playwriting outcomes would be anticipated:
Playwrights will be able to engage with dramatic selections in a thoughtful and culturally appropriate manner while recognizing that these are merely examples of extensive publications by diverse playwrights.
Playwrights will be able to coherently articulate the cultural context to which each unit member is responding while discerning the political and social constraints ever present in the commercial theatre industry as opposed to theatre as art-form.
Playwrights will be capable of competently recognizing and articulating self-location by situating themselves in relation to the texts so as to be aware of potential personal or confirmation bias that may impact their interpretation/experience of the narrative.
Playwrights will be able to reflect on expectations of theatre prior to engaging with the required reading, writing and workshop expectations.
Playwrights will be expected to develop work to a production-ready draft to pursue professional premieres.
Individually, playwrights will form opinions/impressions of plays relevant to their work through assigned reading. This is not intended to encourage imitation but to provide a foundational knowledge of the Canadian theatre community and comparable plays for inspiration. Playwrights are expected to attend all unit workshops fully prepared to discuss their peers' plays in a respectful and in-depth manner. PCTC believes in demonstrative learning and intuitive ways of knowing. We prioritize these philosophies in our work as a way to initiate evidence-based practices in order to grow and strengthen the NL canon and contribute to modern Canadian Theatre.
The PCTC Playwrights' Unit will consist of four playwrights for the duration of two years as they each develop a new NL play to production-ready draft.
Submissions opening Feb 2022.